About Bob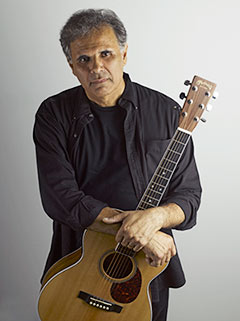 I was born in Phoenix, Arizona, descended from a mixture of Native American tribes that are now known as the Tohono O'Odham. My family moved to California when I was young and I grew up in the suburbs of Los Angeles. After high school I followed in the tradition of my family and took a job in a factory, training as an apprentice printer. At the same time, I began to play in rock and roll bands at night and spent many weekends traveling up and down the coast of California playing music in venues as small as intimate weddings and as large as college auditoriums.
After five years, I decided to quit the factory job and concentrate on music as a profession. Since this freed up time during the day, I enrolled in a local junior college, taking courses ranging from music theory to art to human anatomy and physiology. As it became clearer that the life of a professional musician was not what I saw in my future, I began to develop more of an interest in the sciences. After two years at Cerritos Junior College, I transferred to the University of California at Irvine, earning bachelor's degrees in Biology and Chemistry while still playing music at night. I decided to apply to medical school and was accepted by a number of schools, including Harvard.
Although my decision to move to Boston and attend Harvard Medical School laid dormant my career as a professional musician, I continued to play music and write songs about my experiences. After graduating from medical school, I moved to New York to pursue training in eye surgery. I did my ophthalmology residency training at Columbia-Presbyterian Medical Center and fellowship training in vitreoretinal surgery at New York Hospital-Cornell Medical Center. I returned to Presbyterian Hospital and am now a member of the teaching faculty. I specialize in the surgery and treatment of adult retinal diseases, such as complications of diabetes and retinal detachment, and have also developed an expertise in the area of retinal surgery in children, especially those with complications related to prematurity.
"The Colors of a Man" is a collection of songs written over a period of years that reflect many of the changes that have occurred at different stages throughout my life. I continue to write songs about life's experiences while maintaining a busy professional and family schedule. I live in New York City with my wife, Dr. Joanne Moore, and have two children, Natalie and Derek.